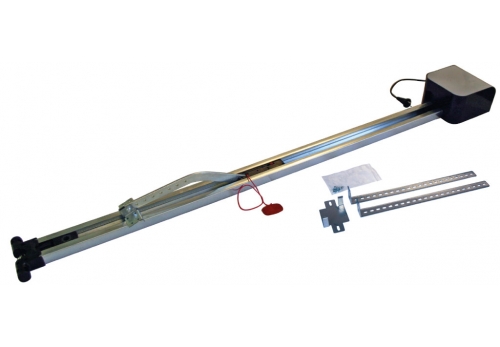 CUBE
CUBE is the new 24 Vdc irreversible operator, with built-in control panel and radio receiver, for sectional and up-and-over garage doors.
This operator is available in two versions, CUBE 7 and CUBE 10, which can manage doors that need a pulling/pushing force respectively of up to 70 kg and up to 100 kg.
All versions come endowed with the encoder, the current sensor and a LED courtesy light.
The rails are in galvanized steel and are available in different versions.
They can manage doors of up to 3,2 m in height.
The rail with belt allows to carry out a quick installations and to have a noisless movement.
It also comes complete with an intuitive and efficient release device.
It is possible to release the operator from outside thanks to a dedicated accessory (ACZ9018).
The power supply to the Cube can vary from 230V to 115 Vac – 50/60 Hz, because the operator comes with a switching circuit that allows great flexibility.
CUBE has a very low power absorption in stand-by and can also operate with back-up batteries.