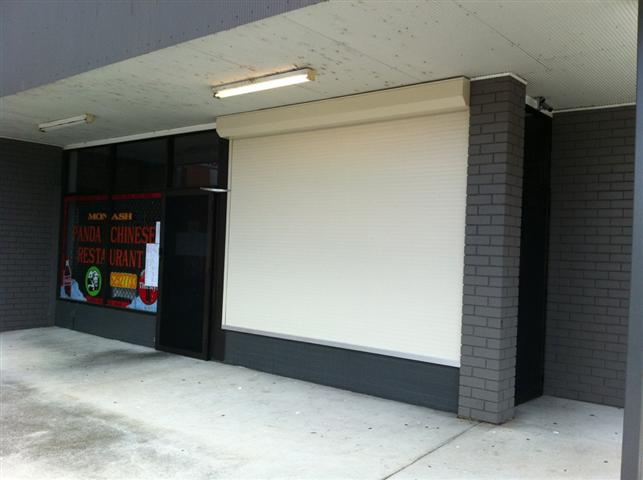 The operations
PRODUCTS – The operations
TRADITIONAL SYSTEM
Complete system of accessories for rolling shutters, to use whenever it is possible to design prior to construction.
SHUTTER BOX SYSTEM
Complete system for rolling shutters with accessories and a special shutter box in aluminum, which permits the rolling shutter's use in those situations, where no wall space has been foreseen; for example- old buildings, kiosks, prefabricated buildings.

Easy and economic operation system, this STRAP OPERATION uses a tape pulley (fixed on the roll tube end), an operation strap, and a tape coiler (which can be fixed into the wall for traditional system and externally for shutter box system).
This operation is suggested for rolling shutters with a max. Weight of 20 Kg.
Functional and easy, this CRANK OPERATION system uses a gear (fixed on the roll tube end) and a crank rod for rolling the shutter up and down.
This operation is suggested for rolling shutters with max. Weight of 30 Kg.

This operation system offers the highest comfort and is strongly suggested for any heavy rolling shutters.
The motors can be operated by wall switch or by remote control. Croci offers a large range of electronic accessories, thereby making it possible to obtain different solutions with remote control receivers, which can be personalized.
Moreover, motors with manual override are available too, to use in case of power loss. This system can be used with every rolling shutter's weight.